Philoctetes
written by Sophocles, directed by Abigail Akavia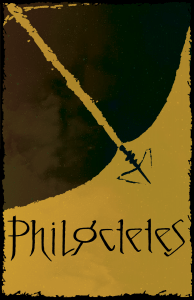 An ancient Greek play about lies, empathy, and the conflicting demands of heroism, Philoctetes asks us to what extent we are willing to acknowledge another person's pain. Language can ruin, especially when someone refuses to be "one of us"—but can it also heal? Read more here.
Show dates: March 5, 6, 7 (2020)
Due to COVID-19 we will be postponing our final performances. More information is available here.
Tickets
Cyrano de Bergerac
written by Edmond Rostand, directed by Peter Hubbard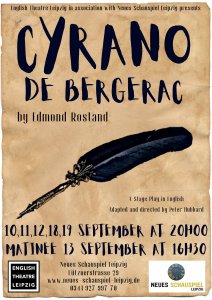 Cyrano de Bergerac is a four-part play with a socially-distanced cast of seven.
The original version by Rostand runs over two and a half hours, but this new adaption by Peter Hubbard will take less than half that time! Depending on the situation in September, English Theatre Leipzig presents romance, excitement, French people and poetry, in a fun-filled spectacle designed to lift our post lockdown spirits!
Show dates: Sept 10, 11, 12, 13 (matinee), 18, 19 2020
Tickets
A Collier's Friday Night
written by D.H. Lawrence, directed by Laura Shann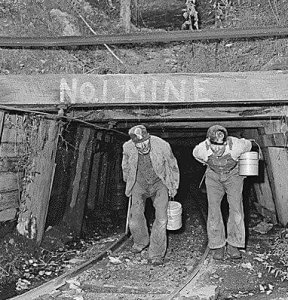 This play is set in the kitchen of a mining family on a Friday evening. We experience complex relationships of love and hate as proverbial flies on the wall.  The play shows the real problems of ordinary people; and by embracing a style of gritty realism, Lawrence creates an authentic setting which allows stage time to flow almost like real time, as we follow along with the characters through an ordinary Friday night.
Unfortunately this production, which was scheduled to be performed in December 2020, had to be cancelled.