"Can Someone Iron the Tinsel, Please?"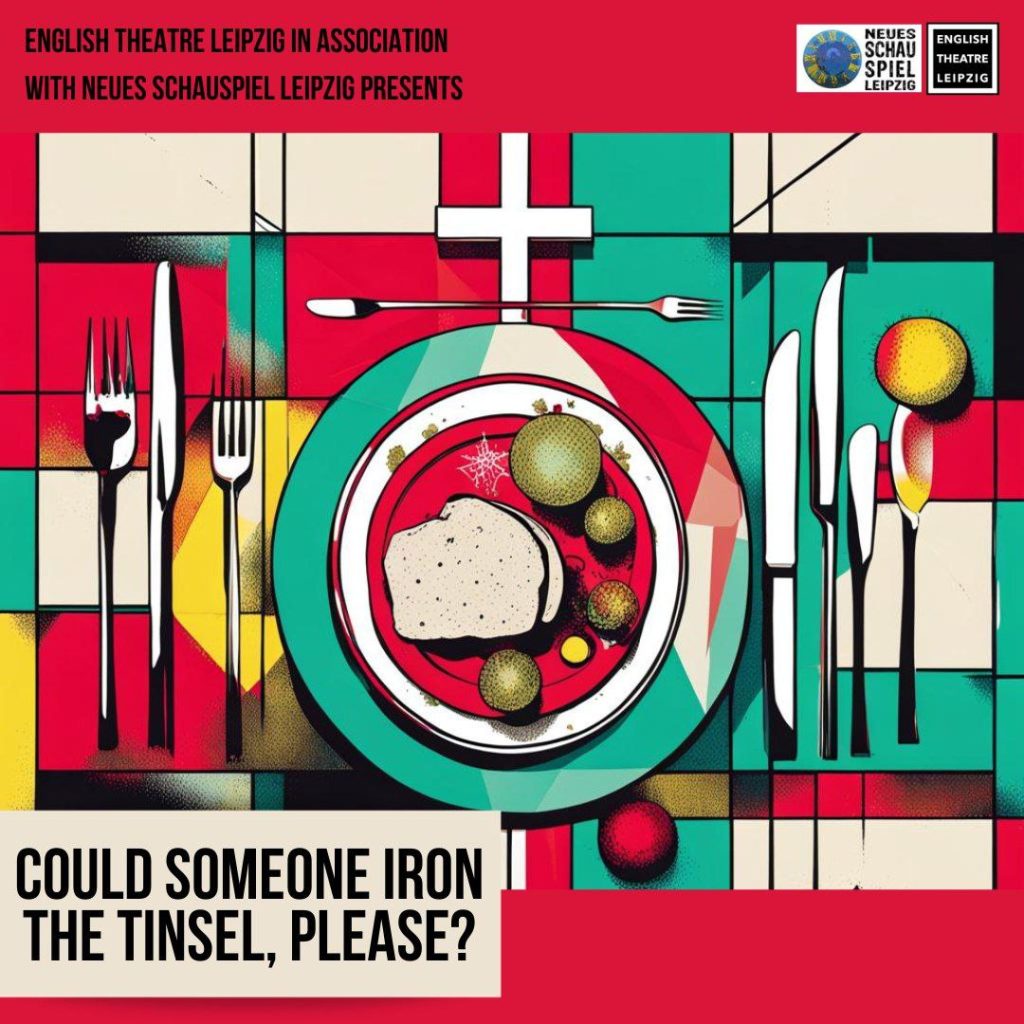 It's the 25th of December and everything happens as it has to: the whole family gathers for a shared meal; the tree has to be decorated and presents have to be exchanged. There are traditons to be followed and pointless fightng to be done… Oh, and could someone iron the tinsel, please? As traditon dictates, an additonal place at the table is set, just in case someone comes over who doesn't have anyone to celebrate with. But this year someone actually does ring the bell, and so they
have to be welcomed at the table. In this stranger's presence, the family's true and tested routine starts falling apart. How fortunate that there's someone to take care of everything.
GRAB YOUR TICKETS HERE!
Cast:
Mother – Letizia Rivera
Daughter – Josiane Segar
Uncle – Sebastian Geiger
Grandma – Sam Kioni Roberts
Stranger – Sariel Castaño Diaz
Directors: Lisa Rosum & Victoria Weber
Author & Language Advisor: Marie Rosum
Stage Manager: Nadja Bonk
Photo credit: KLM Media