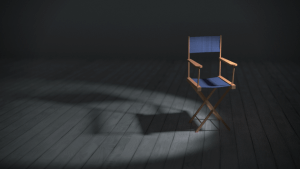 Thank you for your pitches! If you have any questions regarding pitches or the new season, please contact us here.

Do you have a script that you're dying to see performed? Have you always wanted to direct an ETL production? Well, now's your chance!
ETL is now accepting applications to direct our December and March shows next season. We kindly request that anyone interested in directing a production submit two potential titles. You need to fill out one of our application forms (available for download here) and return it to us along with a digital copy of your scripts. All submissions must be received before Midnight, March 29.
After we have had an opportunity to go through the applications, we will arrange individual interviews where you can pitch your shows personally. Following the pitches and adequate time to deliberate, the committee will notify those selected and then post the titles.
Please send us an e-mail (pr@englishtheatreleipzig.de) requesting an application. If you have any additional questions, you can use the same address.